ARTES LIBERALES 2015 – TIME CODE
Program is subject to minor changes
31.03 – 17.04.2015 – Gallery "Ў"
6.04 – Centre of Photography
13.04- art-centre CECH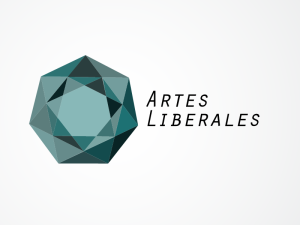 31.03, Tuesday – Opening
17.00 Press-conference
18.00  Project opening. Introductory lecture by Almira Ousmanova
19.00 Lecture by Edit Andras (Hungary): "Democracy Under Construction. Pardon Our Appearances. Art and nationalism in the Post-Socialist countries"
01.04, Wednesday
16.00 Edit Andras (Hungary) workshop for curators: 'Curating in the Time of Crisis. Unorthodox practices' (participation by invitations only)
02.04, Thursday
17.00 Lecture by Stepan Stureiko: "Ignalina NPP – Heritage Test. Reflections upon the visit."
18.00 Lecture by Aksana Haiko: "Documentary Theater: Methods & Materials  (based on experience of staging "Chernobyl")"
19.30 Workshop by architectural community Monogroup: "Interactive Installations and Computational Design for Architectural Environment"
03.04, Friday
17.00 Lecture by Aliaksei Barysionak & Lena Prents: "Inside the Eastern Europe Studies Synchrotrone: Belarusian Art in Comparative Perspective"
18.30 Lecture by Andrey Savitsky: "Programming for Musicians and Media-Artists: from Open-Source to Commercial Product"
20.00 Lecture by Alla Zagaykevych (Ukraine):"Ukrainian Electroacoustic Music – Sources and Formation"
04.04, Saturday
16.00 Workshop by Arturas Bukauskas (Lithuania): "Free run/Record run.Timecode"
20.00 Alla Zagaykevych (Ukraine): audio-visual performance "CHOVEN"
05.04, Sunday
16.00 Workshop by Arturas Bukauskas (Lithuania): "Free run/Record run.Timecode" (Day 2)
18.00 Round table "Soundscapes of the Body": Volha Hapeyeva, Zmicier Ladzes and others.
20.00 Volha Hapeyeva & Aortha (Zmicier Ladzes ): audio-performance "Scriptorhythmia"
17.00 Lecture by Egor Shevelev (Russia): "Crowdsourcing. Time of the Crowd"
19.00 Lecture by Andrey Vozyanov (Russia): "Code "Prolongation": A Biography of City Electric Transport Infrastructure in 2000s Donbass"
07.04, Tuesday
17.00 Exhibition opening: "Critical Assemblage: People and Atoms"
18.00 Lecture by Galina Orlova (Russia): "Nuclear Assemblage: Why Do Researchers Need an Exhibition?"
19.00 Film screening and discussion "Cultural Worker 3 in 1" – Marta Popivoda (Serbia\Macedonia)
08.04, Wednesday
«Gender age»:  events organized by Center for Gender Studies, EHU
17.00 Video-screening: "Ba" by Tania Setsko (Belarus)
17.30 Presentation of research outcomes:
Olga Sasunkevich – 'Adventurous Babuli: Gender, Age and Cross-Border mobility'
Uladzislau Ivanou – "The last Mohicanes: Gender, Age and Keeping the Old-Believers Identities"
Anna Shadrina – "For those over… Paradoxes of a Woman's Age"
Nikolay Gorbachov – "Kids 404: Constructing Adolescent LGBTQ Sexuality"
19.00 Presentation by Tania Setsko & Olga Petrukovich: "Gender library. 18+"
19.30 Discussion:"Issues of Age and Gender in Belarus" with Tania Setsko, Olga Petrukovich, Olga Sasunkevich, Uladzislau Ivanou, Anna Shadrina and Nikolay Gorbachov
09.04, Thursday
18.00 Presentation of Tatiana Shchittsova book 'Anthropology. Ethics. Politics'
19.00 Discussion "No-Budget Film?" with Aliaksandra Ihnatovich, Kaciaryna Drobysh, Natalia Nenarokomova, Nikita Lavretsky, Tania Setsko and others
10.04, Friday
17.00 Lecture by Maksim Zhuk: "Atom in USSR: nuclear energy in the Soviet mass culture"
18.30 Lecture by Viktoria Konstantyuk & Galina Rusetskaya: "Unconscious (and) Time"
20.00 Lecture by Milijana Istijanovic (Montenegro): "Temporary Forever"
11.04, Saturday
15.00 Lecture by Dmitry Boichenko: "Death of the In-Betweener: Criticism of Artificial Intelligence"
16.00 Milijana Istijanovic (Montenegro) – Exhibition opening  in Zair Azgur Museum (Minsk, Z.Azgura st, 8)
21.00 Space concert by Alexei Usinovich in Minsk Planetarium
12.04, Saturday
16.00 Lecture by Vadim Shmygov: "Data Journalism and Interactive Infographics using Tableau"
17.00 Workshop by Vadim Shmygov: "Data Journalism and Interactive Infographics using Tableau"
20.00 Concert: Kanstantsin Yaskou & Ales Tsurko present their interactive album 'Zona Opus Posth'
17.00 Lecture by Andrei Gornych: "In Search of Lost Time": Proust – close reading
19.00 Project presentation "Farewell to Motherland!" by Andrei Liankevich
14.04, Tuesday
16.00 Lecture by Andrei Stepanov: "Chernobyl Never Existed": the Invisible Side of 'Peaceful Atom'
17.00 Round table "Time of Animation"  – with Irina Kodiukova, Almira Ousmanova etc.
19.00 Presentation of 'Topos' magazine recent issues
15.04, Wednesday
18.00 Lecture by Kestas Kirtiklis: "Expel the (Zeit)geist! Friedrich Kittler on Media and Time"
20.00 Lecture-performance by Vytautas Michalkevičius: 'Symposium on Time'
16.04, Thursday
18.00 Discussion: "National Pavilions of Venice Biennale" – with Alexei Shinkarenko and Vytautas Michalkevičius, curators of the Belarusian and Lithuanian National Pavilions of Venice Biennale 2015
20.00 Project presentation by Benjamin Cope, EHU Design Students, Architect Students Vilnius Academy of Arts – Mapping Part 1
17.04, Friday
17.00 Project presentation by Benjamin Cope and Andrei Karpeka: Mapping Part 2: Vilnius, Visaginas, Minsk
19.00 Closing of the festival
20.00 Concert: Nagual