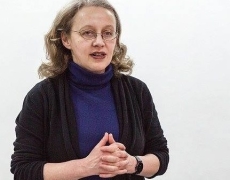 Project author & curator, philosopher, cultural theorist, curator.
She is professor of the Department of Media, Director of MA program in Cultural Studies at the European Humanities University (Vilnius, Lithuania) and director of the Laboratory for Studies of Visual Culture and Contemporary Art (since 1999).
Research interests: Genealogy and Methodology of Visual Studies, Gender Representations in Visual Arts, Soviet cinema, Art and Politics.